Stainless steel pipe fitting is a kind of pipe fittings made by stainless steel material. Stainless steel pipe fitting with easy installation, high performance and durability etc. has obtained wide applications in all kinds of pipeline construction and installation. It includes stainless steel elbow, stainless steel tee, stainless steel cross, stainless steel reducer and stainless steel pipe cap etc. According to connection methods, stainless steel pipe fitting are divided into four types: socket type, threaded, flanges and welding. The stainless steel elbow is used for fitting place around the corner; Flanges is a parts to make the pipe connect with another pipe; Stainless steel tee is used in the meeting place for three pipes; Stainless steel cross is used in the meeting place for four tubes; Stainless steel reducer is used to connect different diameters of two pipes.
Stainless Steel Pipe Fitting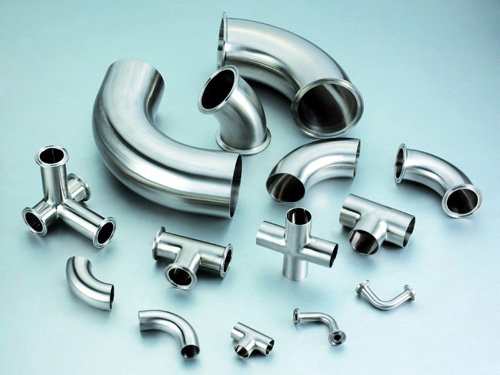 Main stainless steel materials:
304,304L, 316L, 316I
Stainless steel pipe fittings is let the stainless steel tube insert into the fitting socket part, then along a circle on the edge of a tube to make argon arc welding pipe. It is the most reliable in all connections. Socket welding specification is usually for DN15-DN100.