After mid-July after sharp falls at the end, stainless steel plate oscillation pick-up, has reached a new high since May. On one hand, stopped production in Tangshan area measures at the end of July, manufacturers have their production and on the other hand, since the beginning of last month, more 304 stainless steel production was inhibited. In addition, the high temperature and rainy weather also have a continuing impact on supply and demand of stainless steel. Short term, the spot market for stainless steel is still in two light tight balance of supply and demand, easily fall in steel prices.
Data show that as of August 5, the country's 35 major cities stainless steels, wire, hot-rolled coil, plate five varieties of stainless steel and cold-rolled coil community inventory total 8.9731 million tons, increased week on week 126200 tons, 109,900 tons a week previously which stainless steel stock 3.9276 million tons, increased week on week 74,200 metric tons, after a week of 56,400 tons. Some traders stock rises and other factors, with 304 stainless steel led the main social stock rebound for two weeks, expands potential and increase performance. If this trend continues, tight supply situation is expected to ease in some areas.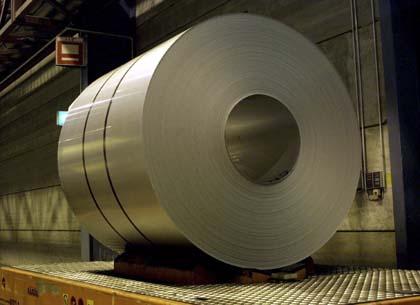 Meanwhile, key steel enterprises stainless steel stock 13.9688 million tons, from the early July 170100 tonnes at the end, 1.23%. In early July the data at the end of 13.7987 million tons, end of chain in late June 565,100 tons, increased by 4.27%. Social inventories continue to increase at the same time, 304 stainless steel stock also began to accumulate evidence of steel trading business "buying up not buying down" stock behavior cannot be compensated end demand is shrinking, 304 stainless steel sales pressure began to appear.